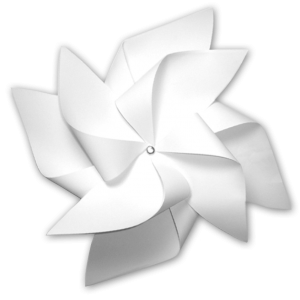 ESE:O is an autonomous, non-profit organization dedicated to strengthening democratic literacy by developing competences in language and communication. Its aim is to help people improve their capacity to shape their ideas so they can participate, advocate and exert influence more effectively in pursuit of social justice, democracy, and human rights.
Historically, voices from the Global South have been invisiblized and excluded from the circuits in which legitimated and authorized knowledge is produced and disseminated. This has generated inequality, cultural asymmetry and verticality in people's access to knowledge.
In this context, ESE:O works to gain a hearing for the voices of historically excluded people and groups from the Global South. Inspired by our belief in a fully democratic global society, social justice, and in the transformative power of language, ESE:O has developed an accessible methodology for strengthening the writing and publication skills of people who belong to hitherto ignored or devalued communities.
Among these communities, ESE:O has worked with women, children and young people, indigenous peoples, sexual dissidents, activists, teachers, academics, researchers, and artists.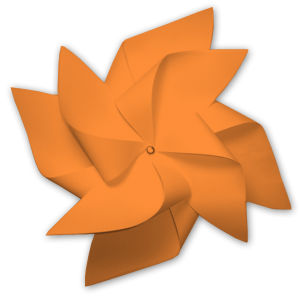 ESE:O works to develop writing and publication skills in both academic and non-academic communities.
Within academia, ESE:O designs and teaches workshop-based courses and diplomas to strengthen researchers' and scholars' capacities in academic writing for publication. In this way, it helps scholars from the Global South get their work published in international peer-reviewed academic journals.
In the non-academic sphere, ESE:O designs and implements collective writing and publication projects as well as cultural initiatives promoting diversity, participation and human rights.
The methodology developed by ESE:O incorporates collaborative writing, knowledge transfer, the training of trainers, and reading and writing tools. It involves a combination of face-to-face and on-line contact and innovative information technology, including a virtual campus.
In summary, ESE:O builds and strengthens linguistic, communication and intellectual skills to stimulate and mobilize reflection and critical thinking.
Our history
In the year 2000, a group of Chilean academics involved in language, literature and the social sciences and committed to the humanities and human rights began to think how to put the transformative powers of language to use in the classroom. We shared the urgency of building a space for work and research into teaching writing and critical thinking as a way of inspiring and empowering individuals from groups historically ignored by those in power. In doing so, we were responding to what was an obvious gap in our educational systems. Moreover, we saw in the new technologies of communication an opportunity to experiment with novel ways of working and learning.
The previous work history of ESE:O's founders was a key element in the project. Soledad Falabella contributed her experience as a teacher and worker in Berkeley and Silicon Valley. Jointly with her, philosopher Rodrigo Marilef played a vital role in designing and imparting novel workshop-based courses in academic writing and critical thinking at the Diego Portales University in Chile, and CIDE in Mexico. Soledad Falabella was responsible for creating and directing the degree in Language and Literature at the Alberto Hurtado University, an experience that brought transversality to the project. María Rosa Maurizi's notable experience of on-line work as the person responsible for forming the first Electronic Education Network in Latin America (REDUC) was vital in developing the impact, scope, and replicability of the methodology.
Thanks to this synergy, the team was able to take charge of an innovative and mainly face-to-face program for awardees of the Ford-Equitas Foundation, who were scattered over Chile and the Southern Cone of Latin America. In 2005 ESE:O—whose name derives from the word for "essay" in Esperanto, the utopian language of peace—was formally inaugurated.
ESE:O now has 12 years of work and achievements behind it. It has developed and implemented projects with many communities and institutions. Participants have included women, children, LGTBI, educational communities, academics, artists, indigenous peoples, researchers, activists, postgraduate students and members of civil society, among others.
ESE:O has worked with the Ford Foundation, the Equitas Foundation, CIDE (Mexico), OECD (Latin America), the Government of Mexico, the TEC of Monterrey, the Colegio de México, UNAM (Mexico), APHRC (Kenya), the CARTA Consortium (Africa), the University of Fudan (China), the University of Beijing (China), the University of Sao Paulo (Brazil), the Government of Chile, and the University of Chile.
The power of language as a tool for change, construction and active engagement in the world is central to ESE:O's vision. The concept of literacy best conveys this potential of language. We define literacy as knowing how to do things with words and using them effectively to have an impact on the world.
The concept of democratic literacy involves everyone's right to acquire the linguistic and communication tools they need to be paid attention to, visualized, and recognized as a valued and legitimate member of society.
Democatic literacy is essentially a common good; one that allows all citizens to speak to power and feel themselves to be owners not only of their language, but also of their destiny. ESE:O believes that without a language of your own you cannot represent yourself as a legitimate actor in the face of power, nor fully exercise your rights as a citizen.
ESE:O's methodology has a critical and emancipatory perspective. It promotes democatic literacy as a tool for social justice and strengthening human rights. Writing and publishing with ESE:O's methodology is an exercise in empowerment and civic action; it contributes to strengthening critical thinking, and repositioning language, culture and human rights as the essential public values of democracies.
ESE:O's work is based on the notion of literacy for life. ESE:O considers educational communities to be among the foundations of full democracy and citizen participation. From this perspective, learning processes occur in life and are activity-based (situated learning).
ESE:O develops its actions collectively to form active and critical learning communities that allow participants to achieve their personal and community goals.
ESE:O's cultural and educational projects favor and value diversity and human rights. We see democratic literacy as a community good that promotes mutual understanding and direct action in society.
ESE:O's methodology is aimed at empowering voices that have been historically excluded in order to enrich the public sphere and democracy, strengthening human rights through culture. Helping new voices emerge through publication is a key result of each of our projects.
ESE:O's mission is to build capacity in democratic literacy in the global South by promoting the production and dissemination of local knowledge according to international standards.
ESE:O's methodology has been developed and tested in more than 12 years of work and experience in the field. It incorporates reading-writing tools, knowledge transfer, building self-esteem, and use of information technology.
The main characteristics of ESEO's methodology are:
It approaches writing from a performative and situated perspective, through "learning by doing" in the real world.

It is metacognitive: each time a participant completes a cycle, they gain awareness of the steps they are taking and are able to replicate them.

It is flexible and procedure-based: ESEO's methodology follows a series of simple and easily applied steps that can be adapted to the needs of each writer.

It works through collaborative and peer-oriented learning based on interaction between students and instructors, peer review, and micro role-playing. This helps build critical thinking, planning, and writing skills as well as the capacity to participate concretely and effectively in real-life discursive communities.

It uses a "training of trainers" perspective to build participants' competencies so that they can themselves transmit their skills and knowledge to other members of their communities.

It promotes self-learning and the empowerment of writers.

It incorporates information technologies.
With this methodology, writers learn to develop and value their own voice so that they are able to participate effectively and practically in society. For this purpose, we combine cognitive, affective and social competencies. This is a novel approach that distinguishes ESE:O's methodology from others.
In both academic and cultural arenas, we aim to strengthen voices so that they produce an impact on their desired audiences by legitimizing and authenticating their discourse. We make use of international writing standards for this purpose. In this way, publications acquire a value as interventions in the world and contributions to change.